Have you ever wondered how to get the most out of your display case investment? How many of you consider future uses when deciding on a display case purchase? In today's economic environment, getting the most flexibility out of a purchase is the logical approach.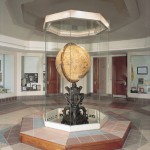 There are many options when deciding on a display case. Without a doubt, size of the case is the first consideration but lighting, type of glass, where the display case is going to be located and the need for shelving are all things that go into the decision making process. For sake of discussion, let us say that we are looking for a display case to house a mannequin. The height, width and depth requirements are all fairly straight forward but here is a thought. Would you ever want to display other accessories in the case that may be connected to what the mannequin is wearing? When making an investment decision for a new case, one should consider such things as other possible uses.
Freestanding display cases offer the greatest flexibility. Our shelving system is designed to allow for unobstructed space for something like a mannequin while also providing adjacent shelf space to display artifacts that are small and fit well on shelving. Shelving can be adjusted within the display space and is only limited by the size of the shelves. Shelving can be ordered in varying widths. Should the display get switched out at some time in the future, additional shelving can easily be added to the entire display area. False back panels can be ordered if the display case needs to be set against a wall.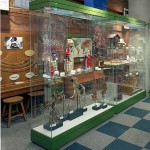 Thinking outside of the box when developing a display strategy will result in greater long term flexibility. One of the services that we offer at Helmut Guenschel, Inc. is design considerations. Increasing the size of a display case when ordering may provide for greater flexibility in the future. Additional shelving and other accessories are available should the need arise.
There is no cost involved to talk to us. Give us a call or send us an email to discuss your next project and let's think outside of the box together. From our Redesigned for 2012 Accession™ series to the Vista™ and Viewall® lines, we have an solution for your display needs.
I can be reached at info@guenschel.com or by phone at 1.800.852.2525.